If someone had told me a year ago that I would bring in the New Year IN JAPAN of all places, I'd only have one reaction for them.
But guess what? I was there, living out some beautiful weeb's fantasy, taking the town, meeting Japanese people, gasping at the high number of white men with Asian wives/girlfriends in a 5 meter radius, and living my best life. A lot of this fun was thanks to my friend @theblkgirljin, who got some of her friends to hang out with us on New Year's Eve. We went to a couple of places and then found our way in Shibuya, where we hung out with her friend Seiji, a Japanese guy who claimed to have had locks/dreds. He reminded me of Wiz Khalifa, meets Mister Miyagi's facial hair, and a care bear all rolled in one. 

My interaction with him was amusing to say the least because he was singing "Gucci Gang" and quoting Migos like poetry while he was explaining to me his passion for Hip-Hop and Trap music. I thought I smelled a micro aggression coming so, I braced myself. But, I could tell that he simply wanted to bond with a new friend over a common interest. That was until he tried to touch my hair on the bus and lucky for him, my friend interceded on my behalf. Real quick.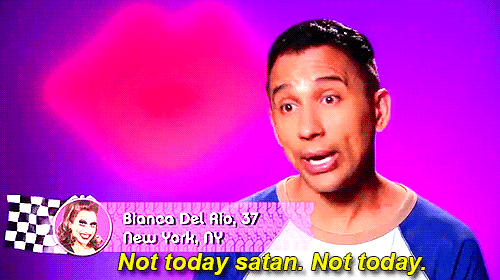 I've learned that the East Asian curiosity with Black people is not completely like the White Curiosity of the U.S. A lot of people have truly never had interactions nor exposure to Black people. But, clearly, my guy Seiji had some bit of exposure since he was able to sing every lyric of Travis Scott's "Goosebumps."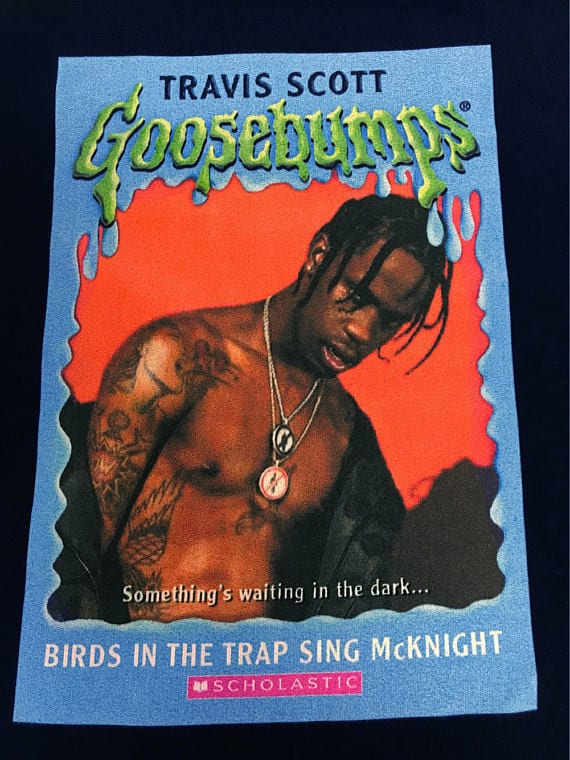 (I just thought that was so funny.)
After meeting Seiji, we then met one of his friends who joined us for the rest of the day. We were in Shibuya for most of the day, hopping in and out of stores. Sure, we passed through a lot of tea shops, passed a few love hotels, a couple clothing stores, music shops, and restaurants but it was those walks to and from each place that were most memorable for me. The walks from shop to shop reminded me that what seemed surreal was real. I was in Japan, my Black body next to my friend Qadira's Black body and we were thriving with two Japanese friends. I hold dear my train rides to different parts of Tokyo with them, drinking with them and eating delicious foods at local restaurants, teaching them how to free-style in a café while drinking 抹茶 (Matcha). I was truly in awe at the spectacle before me but I was even more interested in observing Qadira as she had managed to create spaces for herself in this Japanese context. I would only be there for a week. But, she had been there for months already and wouldn't be coming back to the U.S. for the holidays. How had she been not only surviving but thriving? What did her time in Tokyo mean for her, especially after the novelty wore off?
I was truly grateful to have had the opportunity to celebrate the New Year in Japan and to do a project discussing the interpretations of Blackness in different cultural contexts. I knew that my time Taiwan had changed my idea of who I was as Black person, making me hyper aware of my identity as not only an American but a Black American and wanting to somehow make a good impression on Taiwanese people so as to defy stereotypes surrounding my people. I also found myself expressing further different parts of my personality. In East Asia, especially in places like Japan, cuteness is prioritized over sexiness and there exists a different level of modesty in the style. When I asked Qadira about social dressing codes, she explained that in Japan any exposure of the the chest is considered too much. It was strumpet behavior. My initial internal reaction was an eye roll.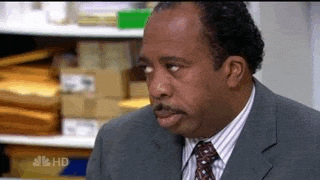 But that's just my socialized individualism making its way to the surface.
As with every place there is an established social etiquette and it's extremely important to be aware or else we could easily offend someone. I was honored to be in the middle of Tokyo and I wanted to #Thrive: Japan Edition.
As the day quickly slipped into night I was so excited for the New Year's parade that was happening in an area called Kita-Ouji. Thanks to all the manga I read as a kid (and let's face it, I still read) I knew ouji meant prince. So, there! I knew a little bit more than just a few phrases in Japanese.
Below is an accurate depiction of my current ego to prove it.
Kita Ouji's festival was amazing. There were lanterns, masks, food vendors, music, and an air of end-of the-year happy vibes. That's all a sis truly needed. 2017 had been an amazing but with the a Cheeto Puff in higher administration, I did a lot of waking up to see what rights I still had and what rights were endangered. So, simply taking this time to research during my holiday break was a blessing. I wanted to start 2018 spiritually sound and what better place than a temple? I was used to starting my new year off with a church service, surrounded by my family, my church family, and this contributed a lot to my identity as a Black christian. But, now I was beginning my 2018 chapter in Tokyo, Japan at buddhist temple. What are the odds?
And speaking of odd, a lot of people in my community would find it odd that Black people were in Japan. I know that in my entire family, I have travelled to the most countries abroad and that feat is something I am both proud of and saddened by. My opportunities are largely due to the help and encouragement of my family and a lot of the mobility I have to move in different spaces domestically and abroad were just not afforded to my ancestors. I knew that I shared this narrative with other Black Americans who travel abroad and I wanted to further uncover how that attributes to their Black identities.
Before I even made my mark on Japan I talked with a classmate of mine, Pele, whose mother is Japanese and whose father is Ghanaian. He shared with me how his being half-Japanese works in tandem and sometimes on the contrary with his Black identity. He shared that it's one thing to be half Japanese in Ghana but to be half Black in Japan is a whole new level of difference that seems more apparent when you're there, because according to him, the culture is less accepting of difference.
I wanted to further investigate this idea of difference, since I felt my own version of it in many of the places that I'd visited for my research. I felt different in Taiwan, I felt different in Cameroon, I sometimes feel different in America, and I shared the same sentiment in Japan. I knew I wasn't alone in this feeling so I sought out other Black travelers and residents of Japan.
Qadira was one of the Black people I knew who was living abroad in Japan for the year, and she also happened to be a good friend of mine. We had talked a bit over the phone about the culture shock that she experienced in such a largely homogenous population but she wasn't the only person to feel this way. She managed to create her own sense of community there that included Black and Japanese people. She not only introduced me to her close Japanese friends but she also let introduced me to more people in her Black community in Tokyo.
In comes Mika–short for Tamika– a Black woman who had been in Japan for over a decade ever since her college undergrad years. According to her, it was never the plan to go to Japan but rather another country for study abroad. However, at the time, her college needed more participation in the exchange to Japan and they were willing to pay for all expenses. Clearly, this was a tough offer to pass up. She came to Japan, loved it, and she shared, rather enthusiastically, her love for Japan with us. To her, it would not be a authentic Japanese experience without dabbling in a bit of café-hopping and somehow we landed in a Maid Café.
Mika dedicated a whole day of her time to hanging out with me and Qadira. She met us near a train station in Akihabara, and area that was known to have a deep anime/manga culture. There were signs everywhere! You could not walk more 10 steps without seeing a manga shop or a trinket store and if we're being honest, I was in heaven. I would never call myself and Otaku or a Weeb but I thoroughly enjoyed my time everywhere we went. We visited a lot of comic stores, went to a cosplay costume shop, a MAID CAFE, and at the arcade, we played some Dance Dance Revolution. My arcade experience couldn't be complete without that.
Throughout my day with Mika and Qadira, I did a lot of observing and asking questions, and I am grateful for both of their patience. For one, when we first met Mika, her attire was striking.  She explained that she often cosplays and dresses in her cosplay outfits outside of conventions. She was sporting a pink wig, a lolita maid dress, a red sweater, and some school shoes.
Side note: I suddenly realized that I was using a lot of terms that people may have never heard before. To cosplay is to dress like a character from a comic or show, it's very big in the anime/manga fan culture. As for lolita maid dresses, well the despite the origins of the name, it's not as bad as you think. Here's a picture.
Now, here is a picture of of Mika.
From her dressing style to her manner of talking, to her way of speaking Japanese to random people in the streets, it was clear that Mika was a character. But, my goal was not to ostracize her nor make mental judgements about her. In my opinion, that is the oppressive nature within the community that keeps everyday Black bodies from just living. It paints over difference. Instead, putting away any of my biases, I simply observed. This 30-something Black woman wanted to go around downtown Tokyo in her frilly dress and simply live. I saw a part of myself in her, because I, too, enjoy busting out in a different language WHILE Black because no one expects us to know multiple languages, especially when you are Black American. 
Mika's immersion in the Japanese language enhanced her communication skills and her understanding of Japanese culture. She is an English teacher at a local elementary school, and she is engaged to her long-term Japanese boyfriend. 
I was awestruck by the narrative that I observed through my interaction with Mika and I found her story impressive. My only regret is that I was unable to spend more time with her.
Aside from these amazing Black women who granted me some of their time, I was able to meet with one other phenomenal Black woman who offered insight about their experiences with difference, dating, the alienation that they often felt within the small Black community in Tokyo. Stella, an undergraduate student from Middlebury College explained to me her hesitancy with engaging romantically with Japanese men, as it was often unclear whether their affection stemmed from mutual attraction or rather idealization and/or curiosity. Her story illuminated yet another question of how interracial relationships are perceived according to the culture and she discussed at length the pros and cons. However, I will not disclose all of those details, as I was asked to use discretion.
If there were anyway to summarize in a sentence what it was like to be in Japan, then it was refreshing because it was an experience that I did not have prior, and it allowed me to push through discomfort and find my own space in a place that I thought would not have any space for me.
That is one of my greatest desires for the community of Black peoples who desire to travel but are deterred by fear that wherever we go we are not welcome. I wish for us to travel and pave more spaces for ourselves in the areas we visit, and it doesn't have to be another country all around the world but as the comedian, writer, and icon Amanda Seales states, "It can be in the next town over."
I am grateful for my time in Japan, for my time in other places that I have visited, for the work that I have been able to accomplish through the generous funding and encouragement of the Middlebury Innovation Hub. With that, I shall sign off. See you at my next destination!
Original: 06/14/18